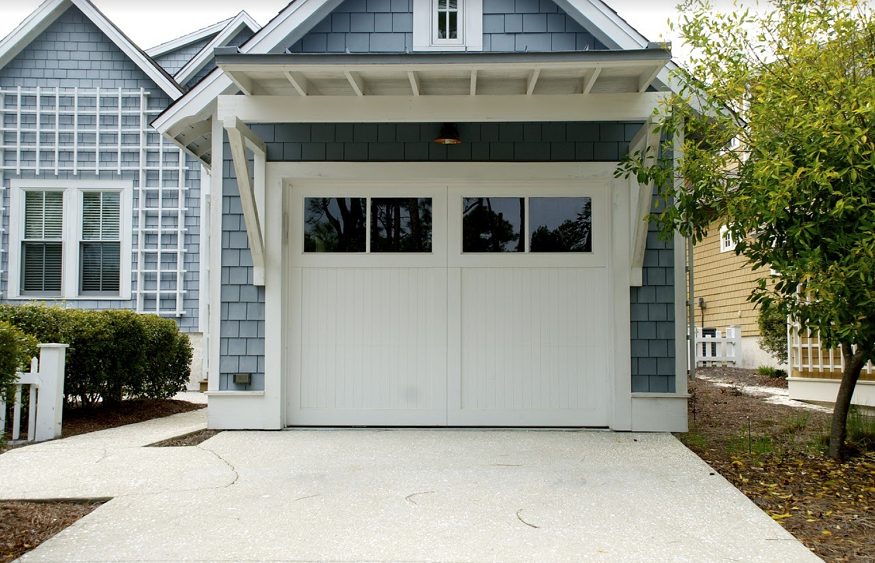 Your garage door is not really the envy of your neighborhood? Does it not enhance the rest of your home? Do not worry. There are solutions to improve its look and to make it more attractive and current. Of course, the best option would be to replace it with a new garage door, which would be really to your liking. But there are also other options. Here are which ones.
Increase the resale value of your home
Imagine you have to put your house up for sale. Your real estate agent would no doubt suggest that you maximize your chances of selling by improving the facade of your residence. As the garage door is a quarter of the area of ​​​​the facade (and even more if the door is double or if you have two garage doors), it would be important for it to be at its maximum aesthetically pleasing. Real estate agents will tell you that the garage door is one of the first items that potential buyers look at when they visit.
And even if you don't plan to sell your house for many years, you probably want it to look its best. To do this, you must obviously keep your garage door clean by washing it from time to time with the same soap and the same type of cloth with which you wash your car. Then take your garden hose for rinsing. However, make sure to wipe the entire surface of your door (if it is metal and has a few small scratches) so that the rust does not seep in.
Repaint your door with the appropriate paints
A good way to change the look of your garage door without having to replace it is to repaint it. If your door is metal, you can repaint it with a paint specially designed for metal. Usually this will be an oil paint that you will have to roll over the majority of the surface. The use of a brush will be necessary in the more delicate places (outlines of the windows and edges of the door). You will probably need to apply a primer before spreading the paint itself, so that it adheres properly.
Garage door painted red
Choose a day with good weather (sunny without risk of showers for the next 36 hours), because the metal paint requires a long drying time and would have to be completely redone if the rain damaged it. Also take the time to sand the places where the rust has crept in (scratches or knocks) and make sure the surface is smooth, clean and dry.
You can decide to repaint your door the same color or choose a completely different color. Most major paint manufacturers offer a design center that will help you coordinate your exterior colors. Here are three of them:
Benjamin Moore
Avoid colors that are too dark or showy if you don't want to draw attention only to your garage door. Follow the instructions below for trouble-free painting of your metal door.
For wooden garage doors, you must first remove the varnish with a stripper, then sand the surface if you want to remove scratches, traces of blows or dark stains due to humidity. You can also decide to stain your wooden garage door in a color of your choice, then cover it with a protective varnish. A semi-transparent stain will clearly distinguish the grooves of the wood while giving a charming and rich tint to your door. Do the same for your wooden front door and your window surrounds! Thus, the appearance of the facade of your home will be harmonized.
Install decorative windows
If you have purchased a garage door without windows, it is always possible to have them added by technicians specialized in the field. All you have to do is choose the type of windows and their location on your door via the Garaga Design Center , and the technician will install them quickly, at little cost. Adding windows will allow natural light to enter your garage (which will come in handy when you're working on it) while giving your door a sophisticated look.
At the same time as installing the windows, the technician can adjust your spring door opener system, since adding windows will make your door heavier and affect its operation. Read this to learn more.
Decorate the surroundings of your garage door
To improve the appearance of your garage door, have the landscaping done all around (planting cedars, flowers, climbing plants, etc.). It is even possible to add a pergola (see photo) at the very top of the door, on which you will grow climbing vines to accentuate the charm of your home.