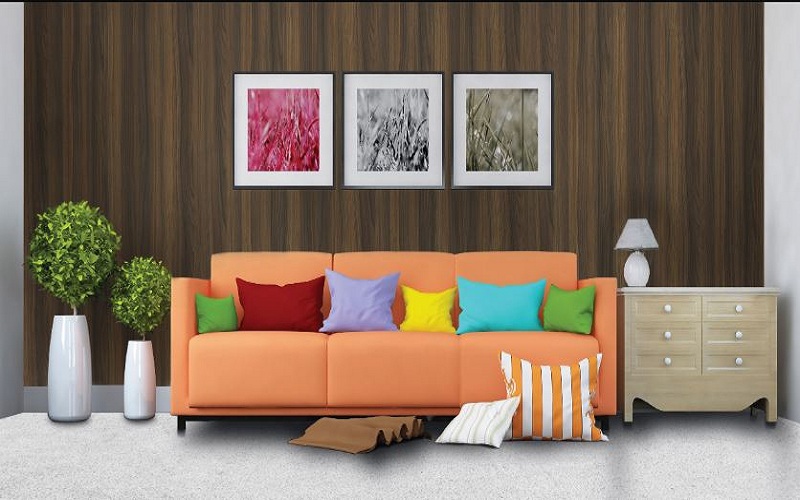 Every now and then, we want to explore and experiment with our surroundings and living space. This can be very heavy on the pocket if done frequently. A better solution to elevating the overall look of the living space and also not putting a lot of pressure on the pocket can be using good-quality laminates.
Laminates can easily enhance the look of your living space and are very easy to clean. It is a minimal budget solution that is easily maintainable and durable and also provides a new life to the furniture.
There are so many types of Laminates in Indiaavailablein the market. Different laminates can be used in different rooms according to the need. Here is a brief description of the types of laminates available so that you can have a better idea of which laminate is going to suit your space:
Matte Finish Laminates:
Matte finish laminatesprovide a cleaner and classy look to your home. They are easily cleanable and can be maintained with minimum effort. Matt finish laminate is also resistant to dust and scratch. These are perfect kitchen laminate designsthat can withstand the wear and tear which a kitchen area goes through.
Gloss Finish Laminates:
Gloss finish laminates provide a rich look to your surface and make it more reflective, which enhances the area with brightness. Although these laminates reflect more light, they are more prone to fingerprints and smudges. Hence it is suggested to avoid using these laminates in kitchen space.
Textured Laminates:
Textured laminates give a 3D look to your furniture and also provide an illusion of other objects like silk, wood, leather, stone, etc. Using texture laminates can provide a boost of enhancement and add depth to the interior. But these are supposed to attract more dirt hence are suggested to not use in the kitchen space.
Metallic Laminate:
If you want to add a sophisticated factor to your house and give it a luxurious interior, metallic laminates are one of the best choices. With the availability of colors like copper, gold, silver, and metallic laminates make your home or space look contemporary and modern at the same time.
PVC Finish Laminate:
These laminates are mostly used in private spaces such as bathrooms since they are moisture resistant. Because of its high durability and waterproof ability, it has become the best choice for the kitchen.
Acrylic Finish Laminate:
Acrylic finish laminates are mostly used in working spaces such as offices or any commercial space. It gives a sophisticated and brighter look to the furniture and interior. Because of their motion-resistant acrylic finish and easy-to-maintain quality, these laminates are the perfect choice for offices.
High-pressure Laminates:
High-pressure laminates are a good choice for furniture tops such as worktops, tabletops, cubicles, doors and windows etc. These are known as HPLs and are the strongest laminates. High-pressure laminates are stain, scratch, and heat resistant.
The durability of laminates:
Among so many choices available in the market, laminatesare very durable and come with many resistant qualities. With advanced technology, anti-bacterial, scratch-resistant, heat-resistant, water-resistant, and anti-fingerprint laminates are available in the market. They are very easy on the pocket and last longer with minimal maintenance.
Maintenance of laminates:
Laminates are very easy to maintain and can be cleaned using minimal products. For most of the laminate, you just need soft clothes to clean the surface, and in spaces like the kitchen, a soft, moist cloth can work. It is suggested to avoid using any abusive cleaner on laminate to maintain its durability.
Conclusion
With the idea of bringing changes to your living space, it is also necessary to understand the installation of new elements in your house. Understanding the need for good quality laminate is as important as maintaining the look of the house. Make sure you use water-resistant or waterproof, heat-resistant laminates in spaces like the kitchen and bathroom. For the rest of the house, you have a wide range of variety to choose from. Have a clear view of the look you desire before opting for any laminate. Take the help of your architect and understand what would suit your space better.
Century Laminate provides you with a lot of different laminates and different designs. This article can help you understand the availability of different types of strong& durable laminates in the market and also their uses.