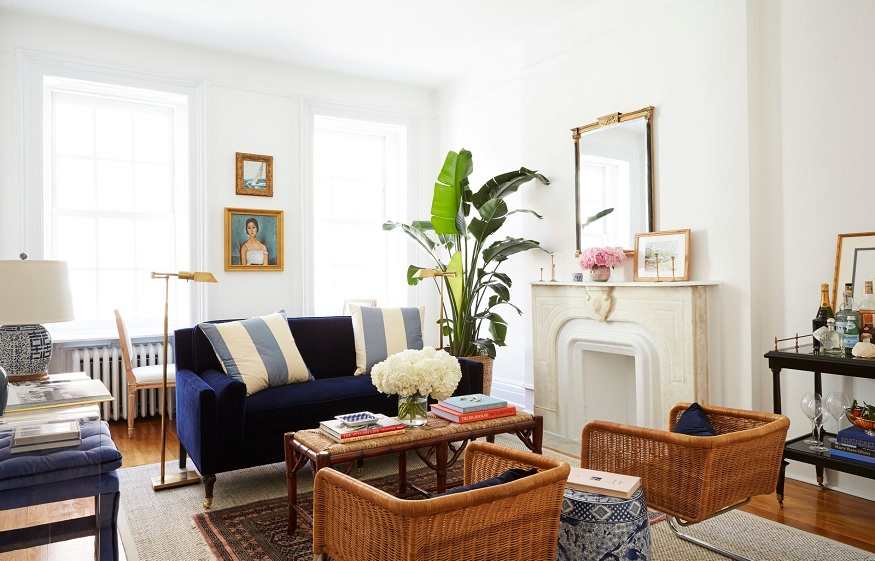 You've decluttered, deep cleaned, upgraded curb appeal, and staged your home to
perfection. You've consulted with your real estate agent, created a listing, and you are ready to sell your home. Now there is a serious buyer who is willing to pay full price for your house with one caveat: they want the furniture. All of it. And they are willing to pay for it. But how much should you charge for the furniture in your home? Here are a few tips to determine the best pricing strategy to sell your furniture and your home.
Research your furniture's value
You love your furniture and you want to get every penny out of it that you can. Begin by researching the outright cost of the furniture. What did you pay for it when you purchased it? Next, consider the age, condition, and design style of your furniture. As soon as the furniture is purchased, placed in your home, and used it loses a large amount of its value. So, if you have had your furniture for several years and it has a bit of obvious use such as cushions that droop a bit or material that has lost its newness you should expect a low sales price. In general, if your furniture is close to 10 years old you should expect to receive 25% to 33% of your original price. As for design style, that depends a bit on the area you live in and the style of your home, however, you can generally assume that higher-end furniture brands or exclusive furniture brands and styles will be more valuable than the furniture that can be found at any store.
In addition to considering the above factors, you should also determine if the furniture you are selling is an antique. Check antique price guides and auction websites or any other antique furniture reference. You can also hire a furniture appraiser to look over high-end, high- value pieces.
Be Prepared to Negotiate
While you may have a figure in your head of what your furniture is worth, the seller may have a completely different figure in mind. There is going to be some negotiation involved in the amount that is paid for the furniture. In order to avoid delays in the negotiation process, you should begin by looking at the sale from the buyer's point of view. How motivated is the buyer? Are they looking to buy the home as a full-time home, vacation home, or second home? In general, vacation homes and high-end luxury homes are sold with furniture included. This is due to the fact that the buyers of these homes are out-of-area or simply do not have the time to furniture a brand new home. These factors will change what effort, time, and money the buyer is willing to put into the negotiation.
It is also important to consider the current market conditions. In a seller's market, a buyer will be more likely to meet your price. However, if it is a buyer's market there is less need for the buyer to negotiate because they have more purchase options.
Sell with Caution
Structuring a home sale that includes furniture can be tricky. It's best to follow the advice of a trusted real estate agent who has experience selling furnished homes. There are several ways to structure your furniture sale.
Option 1: Include the furniture as a package sale with the property
For this option, you will list your property as a turnkey property. This means the house will be completely ready for the buyer to purchase and begin living in immediately with furniture included in the sale. Your real estate agent should price your home as a package with zero value for the furniture on the purchase agreement. This removes the itemization of furniture from the agreement.
Option 2: Itemize the furniture as a sales concession
This method is used less frequently but could work in specific instances, especially if you are selling your home for cash. The seller and buyer will itemize the furniture on the purchase agreement. The lender would deduct the furniture valuation as a sales concession from the property value and reduce the buyer's loan amount. This means that whatever the value of the furniture is would not be covered by the lender and would need to be contributed by the buyer in cash.
Option 3: Sell the furniture as a separate transaction, apart from the home sale
Your final option is to sell your furniture as an entirely separate sales transaction. Using this option the furniture sale would not be part of the final settlement state at closing. The buyer and seller would be responsible for coordinating payment for the furniture.
Pricing your furniture can be tricky and add to the already difficult process of selling your home. If you are interested in selling your home furnished and getting a great price from your furniture you should discuss your options with your trusted real estate agent.