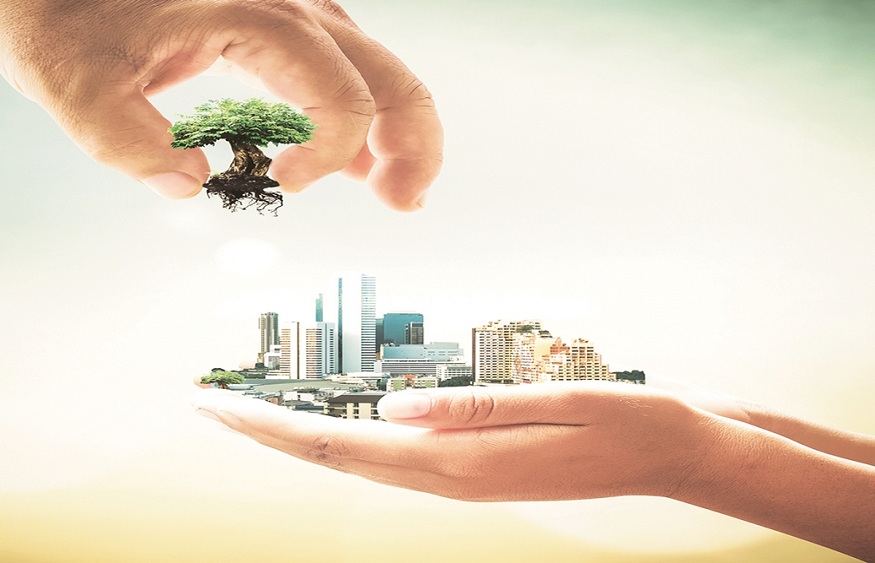 Several criteria determine the success of a rental property investment . The choice of location, and in particular of the city, is one of the essential points to be taken into account. Then, that of the property to be acquired has also become crucial, given the new regulations put in place on housing in France. Indeed, the most energy-intensive homes must be prohibited from renting from the year 2023. You must therefore prepare your real estate investment project well if you are looking for profitability. Here's how.
Be based on the right selection criteria
Various factors influence the profitability, and more generally the success, of a real estate investment. In addition to the quality of life offered by the city, you must carefully study its economic dynamism. You will also need to check the availability of the transport network, and the proximity of services and shops. Added to these criteria is the presence of a center of activity, and that of schools or universities for the students. However, these factors are not enough to optimize the choice of a rental property investment .
It should be noted that rental demand can vary significantly from one district to another. There can also be great differences in attractiveness between the sectors of the city chosen for real estate investment. One of the most effective investment strategies is to take advantage of the rehabilitation of housing considered to be the most energy-intensive. Classified from E to G, these properties must gradually be prohibited from being rented. Their renovation and bringing them up to standard then constitute a good lever for performance in the context of your rental investment . The necessary work carried out, the rehabilitated accommodation can again be offered for rent.
Evaluate the differences between cities according to their size
In France, when it comes to investing in rental property, investors have a wide choice of sectors in which to make their investments. However, they must choose between investing in small towns and investing in big cities. Depending on the size of the municipality selected, you can benefit from certain specific advantages. Of course, these often come with some drawbacks.
In small towns, you can benefit from relatively attractive profitability. Then, the entry ticket for the purchase of a property remains accessible. However, an operation in this type of city presents a fairly high risk of rental vacancies . You will also have to pay a substantial property tax. Added to these barriers to real estate investment is the difficulty of resale and a lot of space to maintain. Good management is therefore necessary.
In large cities, the advantages are more numerous. In addition to the attractiveness of cities, you can take advantage of attractive capital gains, low property tax and extremely strong market liquidity. As for the disadvantages, the entrance ticket is not very accessible and the rental yields are lower than in the small towns. You must therefore weigh the pros and cons to optimize the choice of location for your real estate investment. As an investment leader in France, Investissement-Locatif can assist you in your efforts.
Prefer cities conducive to profitable rental real estate investments
Some cities in France stand out for their attractiveness in terms of investment opportunities. Here is the list of profitable cities in which to invest.
Lille
Largest city in the North of France, Lille is an ideal sector for a rental property investment . The real estate tension in this area is around 14%. This is an indicator that measures the balance of power between real estate sellers and buyers in a city. In addition, the average net rate of return in Lille is around 7.50%.
Lille is home to the Euratechnologie Center, the 1st incubator in France and 10th in Europe. The rental potential of housing that is developed in the sector is thus positively impacted. This potential is reinforced by the presence of Euralille, France's 3rd business district. The companies that officiate there are mainly oriented towards the tertiary sector. This large-scale economic center is also the major French player in the fields of mass distribution, trade, textiles, health and agri-food. However, it is clear that Lille is also a real student city. You will find a large number of reputable educational establishments. Among them you can distinguish:
ESJ Lille (Higher School of Journalism of Lille),
Lille is also a town that has strong development potential. It is located 1 hour from Paris and several of its districts are the subject of numerous urban projects. In addition, certain districts of Lille benefit from strong rental demand  :
Quartier Moulin or Quartier Wazemmes (thanks to the proximity of the universities);
Lille Sud (thanks to the recent establishment of the Lillenium shopping center and the future Cité administrative of 2,000 civil servants [Boulevard de Strasbourg]);
​​​​​Investing in these sectors offers you good prospects for returns as part of your rental real estate project.
Roubaix
Apart from the town of Lille, the Lille region also has other interesting cities in which to invest without risk. You can particularly distinguish Roubaix which is among the most profitable cities in France. This locality benefits from a fairly strong student presence. This is explained by its proximity to Lille and the presence of its university campus. You can find many neighborhoods suitable for real estate investment.
The Barbieux district is the most popular area of ​​Roubaix. This area offers a magnificent park and a relatively pleasant living environment. Investors can also turn to the Union district. Located between Roubaix, Wattrelos and Tourcoing, this former industrial wasteland is undergoing full conversion. However, if you are looking for properties close to cultural activities and shops, it is best to invest in the new Roubaix. This area of ​​the city occupies a real strategic position for investors. Rental demand is high.
Paris
Paris is a privileged location for rental property investments. Property pressure there is around 16% and the average net rate of return is 4%. The rental potential of this area is quite high given the constant demand for housing. This city has a large student population and the risk of rental vacancy is almost zero. The neighborhoods to be favored for a real estate investment are those of the 18th, 19th or 20th arrondissement. These sectors offer high returns. However, if you are considering a heritage operation, the districts of the 1st to 9th arrondissements adapt perfectly to your needs.