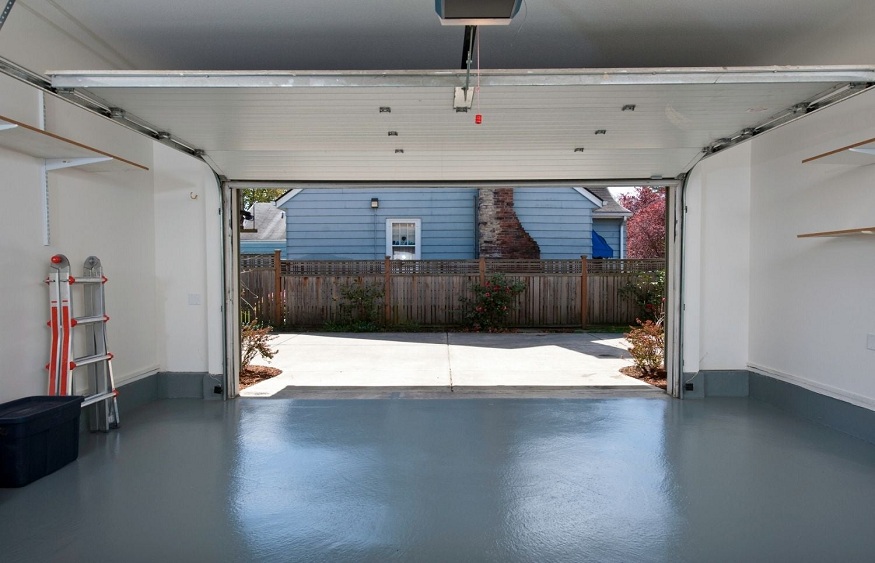 Your garage door has had its day and you want to buy a new door, without really knowing which model will be the most suitable? Here are some important things to consider to make an informed choice.
1- What kind of garage door do you need?
By defining the model and material that will be most appropriate for your garage door needs, you will make a better purchasing decision.
Would you like a garage door whose paint is durable and that you won't have to continually repaint?
Do you want a garage door that contains insulation to benefit from a warmer temperature in the garage?
Do you want your garage door to be easily opened and closed?
Do you want your garage door to look clean and neat and resist deterioration?
2- Do you plan to use your garage for different activities?
How will you use your garage? By determining the regular use you will make of this space, you will be able to specify the type of garage door you need!
Is your house being renovated or do you want to buy a garage door for a new construction?
How is your garage located in relation to your property? Is it attached to your house or separate? Is it behind your residence, in the yard? Insulation will be a criterion to consider if your garage is connected to your house.
Is your garage insulated? If not, would you like to have it isolated?
How do you use your garage space? Only for parking your car? To put various things in it? Or for these two uses? Do you use it as a workshop for DIY, gardening, to let the children play there, to put your tools there or to train? If you often find yourself in your garage to do activities, it would be wise to buy a well-insulated garage door that will be waterproof.
3- What features should you prioritize when choosing a garage door?
Three main characteristics should be prioritized when choosing a garage door:
Functionality: the garage door must be robust , durable, safe and easily cleanable. It must have good insulation and a high seal. In addition, it must be guaranteed by the manufacturer and the installer. It must also be possible to add or replace an electric door opener.
The aesthetic side: the garage door must match the architectural style of your property. A model whose colors will blend well with the rest of your home is to be prioritized.
The cost: depending on the budget you have established, you will choose a more or less expensive garage door. But remember that it is possible to buy a garage door for less than $1,000 .
4- What are the different types of garage doors sold by manufacturers?
Manufacturers offer three main types of doors: wooden garage doors, metal garage doors and glazed aluminum garage doors.
Wooden Garage Doors  : Wooden doors are made of various grades of wood (from low quality wood to solid wood) and are sold at different prices. A quality wood, with a natural and rich appearance, is more aesthetic and sought after. However, it must be taken into account that a wooden garage door will require more maintenance than another type of door, since it will have to be protected against rain, blows and scratches by applying a varnish.
Metal garage doors  : the quality of a metal door comes mainly from the way it is insulated. Some metal garage doors will not be insulated or are insulated with polystyrene or polyurethane. Also, some metal garage doors are thicker than others. The strong point of metal garage doors is that they require little maintenance (they are coated with oven-baked paint). In terms of purchase cost, the most affordable are uninsulated metal doors. If the fact that your door is insulated and waterproof is essential for you, choose a thick garage door (1 ¾ inches), insulated with polyurethane foam.
All-glass aluminum garage doors  : this style of door is found on contemporary homes and is more expensive.
Fiberglass garage door: very resistant and robust, fiberglass garage doors are however more expensive.
PVC garage door: often poorly insulated, PVC garage doors offer good impact resistance.
5- How important is the style of your garage door to you?
When you plan to buy a garage door, you think first of all about safety, efficiency, sturdiness and insulation. However, the style of garage door you choose is just as important! Your home is your most expensive asset and a stylish garage door will increase its value on the market.
Choose your garage door so that its color, materials and style are in harmony with the rest of your property. Your garage door is one of the things future buyers will look at first when they visit your home! So invest in quality but also in a seller's look when you choose your garage door. This is a long term investment! In fact, every year, Remodeling Magazine shows that with an investment of $1,000 for the purchase of a garage door, the return on investment is 91.5%.
Another thing to consider is that it is preferable to choose a garage door that goes well with the style of the exterior doors of the house as well as with the design of your windows. To make things easier, Garaga has harmonized two of its garage door models (the Vog and the Prestige) with the door models from the manufacturer Novatech. Most entry door manufacturers offer a wide choice of windows.
The color chosen for your new garage door is also very important. If you cannot find the color you are looking for in the palette offered by the manufacturer, you could decide to have your door painted in a specialized workshop, at an affordable cost.
The design of the door also counts for a lot. Classic rectangular patterns are always in good taste, but you can also choose country patterns, clean lines or even opt for a plain model. It is also possible to add hardware items to decorate and thus change the appearance of your garage door.
Another important question is whether it is better to buy a double garage door rather than two single doors. In fact, the two single doors are practical and resistant, and are recommended if your garage is connected to your property. The general aspect will be less heavy and will allow a better standardization of the forms and volumes of your house.
In conclusion…
You now know more about garage doors and their characteristics. You will now be able to choose your new garage door more easily. For more information or to obtain a free quote, contact one of our experienced technicians to help you make an informed choice in terms of garage doors. Or, send us an online quote request . You can also virtually create your future garage door using our design center .