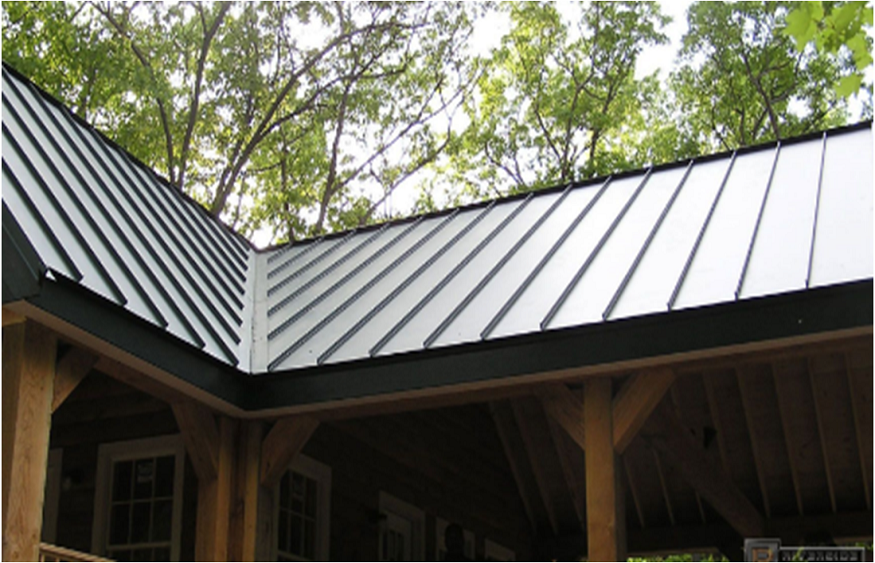 Galvalume Roofs
Galvalume, a roofing coating composed of steel, aluminum, zinc, and silicon, boasts twice the corrosion resistance of galvanized metal. Galvalume was first developed by the Bethlehem Steel Construction Company in the early 1970s. It is created by hot-dipping metal coils in steel to bond them to the material. The coating is available in a plain mill finish or can be painted in various colors. It stands as one of the most durable roofing materials currently available. This low-maintenance roofing material can last for at least 40 years, saving you money over its lifespan.
Where Can Galvalume Roofing be Used?
Galvalume is primarily employed to shield steel against oxidation (rusting), which can compromise the integrity of the metal. Galvalume can be used on walls, trims, or accents. It is especially valuable in climates subject to extreme weather conditions, such as hurricanes, high humidity, heat, or heavy rainfall. Galvalume's corrosion-resistant qualities make it ideal for humid, hot environments. It is also an excellent choice for commercial buildings, homes, and storage units.
What Does "Self-Healing" Mean for Galvalume?
Most steel roofing panels will exhibit some "edge creep" at the edge where the panel has been cut. Galvalume, on the other hand, is "self-healing," meaning that it will eventually cease creeping and not propagate rust across the entire panel. In contrast, galvanized steel is not self-healing, and the edge creep rusting worsens over time. Zinc and aluminum possess combined properties that are both rust-resistant and self-healing, ensuring the material's structural integrity despite its exposed edge. You can eliminate the risk of edge creep by hemming the edges or painting the exposed areas.
This post was written by Ted Williams! Ted is the owner of A Old Time Roofing which is the premier Clearwater Roofing Contractor! Ted is a Master Elite Weather Stopper GAF Roofing Contractor, a double award winner of Best Steep-Slope Contractor from GAF and achiever of Master Elite Consumer Protection Excellence from GAF. He has been serving the Pinellas County area since 1978. Old Time Roofing has a tradition of quality workmanship, servicing residential and commercial properties.